At Develop4Fun.com, we are thrilled to present our collaboration with Gisci, a prestigious jewelry store based in Rome. We have had the privilege of designing and creating their exceptional website, showcasing the timeless beauty of their unique creations.
Gisci's website is a virtual showcase where elegance and craftsmanship meet. Each page offers a captivating visual experience, allowing visitors to immerse themselves in the world of exquisite jewelry and discover exquisite pieces.
As you browse the site, you will be enchanted by the diversity of jewelry collections, ranging from classic creations to contemporary designs. Gisci offers rings, necklaces, bracelets, and many other pieces of jewelry, all crafted with unparalleled artisanal expertise.
We paid special attention to detail in the website design, ensuring that each image reflects the dazzling beauty of the jewelry. Detailed descriptions and information about the materials used accompany each piece, providing customers with complete transparency and absolute confidence in their purchase.
Gisci is more than just a jewelry store; it is a must-visit destination for those who appreciate the art of jewelry making. Gisci's website also features informative articles on fashion trends, jewelry care tips, and buying guides to assist customers in making informed choices.
We are honored to have worked closely with Gisci to bring their online presence to life, reflecting their passion for creating exceptional jewelry. We invite all jewelry enthusiasts to visit the Gisci website and discover the excellence of the jewelry art through their unique collections.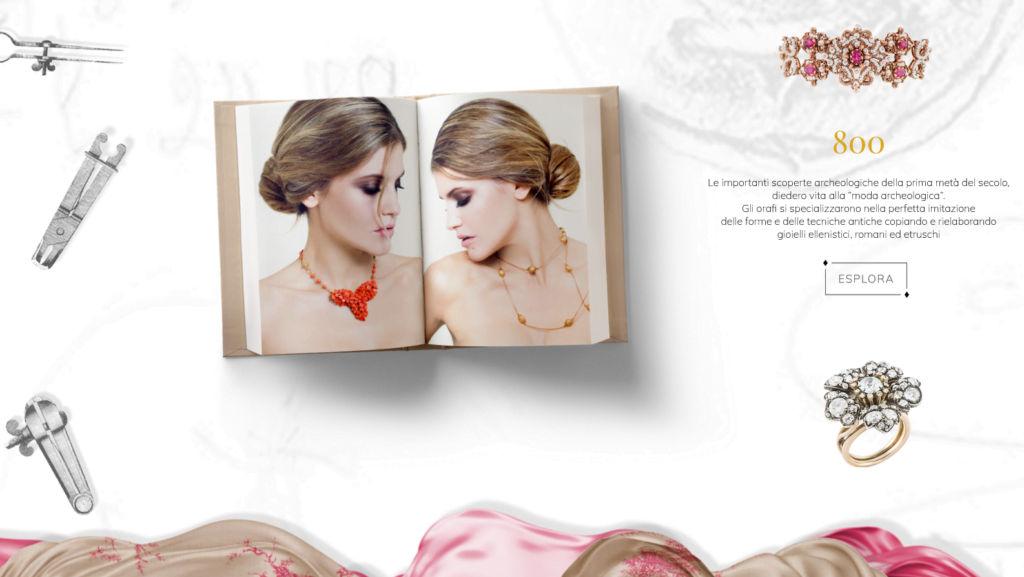 If you are a jewelry store or a fashion industry company looking to create an online presence that reflects your unique aesthetic, do not hesitate to contact us. At Develop4Fun.com, we have the expertise to create a customized website that will showcase your brand and attract a clientele eager to discover your exceptional creations.